Sellers in the United States will normally receive payment 48-72 hours after delivery to the buyer. An order can only be paid out if you have marked the item as shipped.
Live sellers -

Click "

Mark all Packages as Shipped

" in the collapsable side menu of your Seller Hub once the packages are dropped off with their respective courier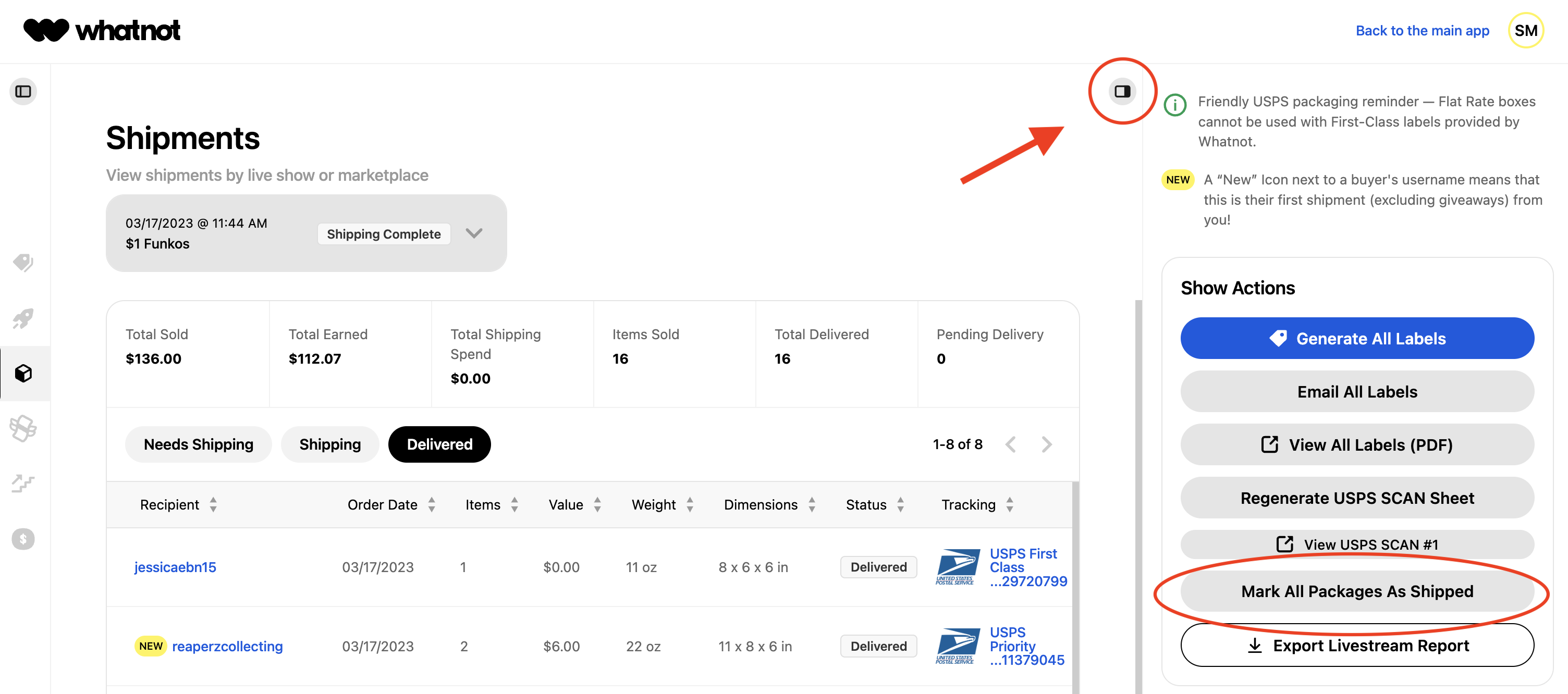 Marketplace sales -

Mark your order as shipped by filtering your shipments tab to "Market Place", select the order that has been shipped and then click "Drop Off" in the side menu
If Whatnot needs to verify an item, you will receive payment as soon as we complete the verification process.
Once you have received your payout, you can Cash Out via ACH.
Note: If you've been suspended, you can cash out any existing balance once your suspension has been lifted. If you've been banned, you'll receive an automatic cash out of your remaining balance within 14 days of the ban.
Checking Your Payout Status
To check the status of a payout for a live order, please reference your shipping dashboard. Select the specific live you would like to check on your payouts under the shipping tab. If you have orders that are pending delivery, you can be assured you have not been paid out for that item.


You can locate the order that has not been delivered by looking under the "shipping tab". Click on the tracking number to get the latest tracking updates for this package.

You are also able to check the payout status of each individual order by visiting the "Payouts and Ledger" tab found on the left side of the screen. If the status shows as "Completed" this means the funds have been released to your balance. If it shows anything else, the order is still pending delivery.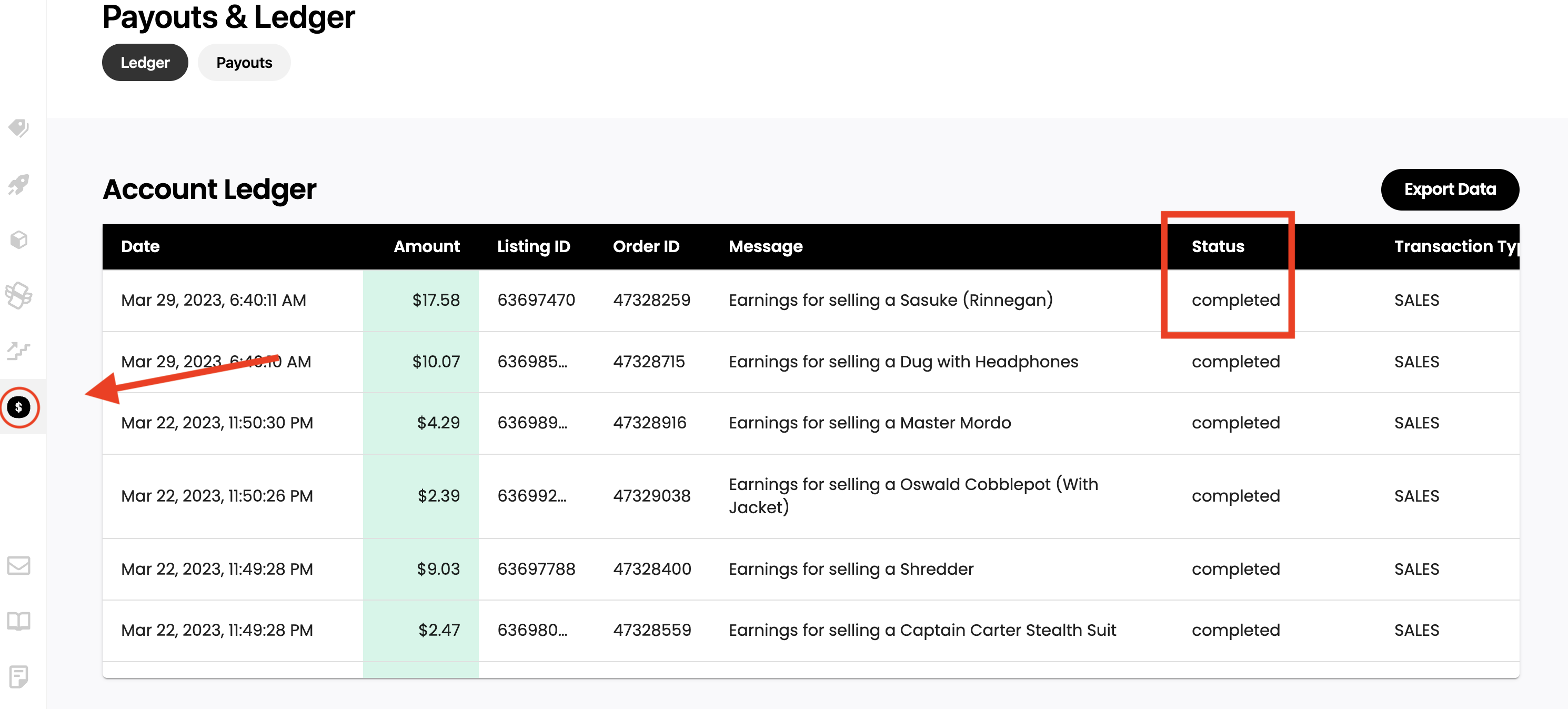 If it's been over 72 hours since delivery and you have not received your payout, please click here to contact our Seller Support team with the tracking number and shipment number located in the order's tab.
456
30
Was this article helpful?
243 out of 456 found this helpful