Sellers can edit the weight & dimensions originally specified on their shipping labels. These labels are calculated based on the weight of the items the seller sold during their livestream and in the marketplace and in the case of multiple orders, should be reflective of the aggregate weight of the orders in that shipment as well as the weight of the packaging material.
We encourage you to carefully weigh your items before creating listings to ensure you do not have to cover additional shipping costs. We also recommend using custom shipping profiles for the items you sell regularly.
Navigate to Seller Hub: Shipments tab on the Whatnot website
Select the shipment you would like to edit from the Seller Hub by clicking on the pencil icon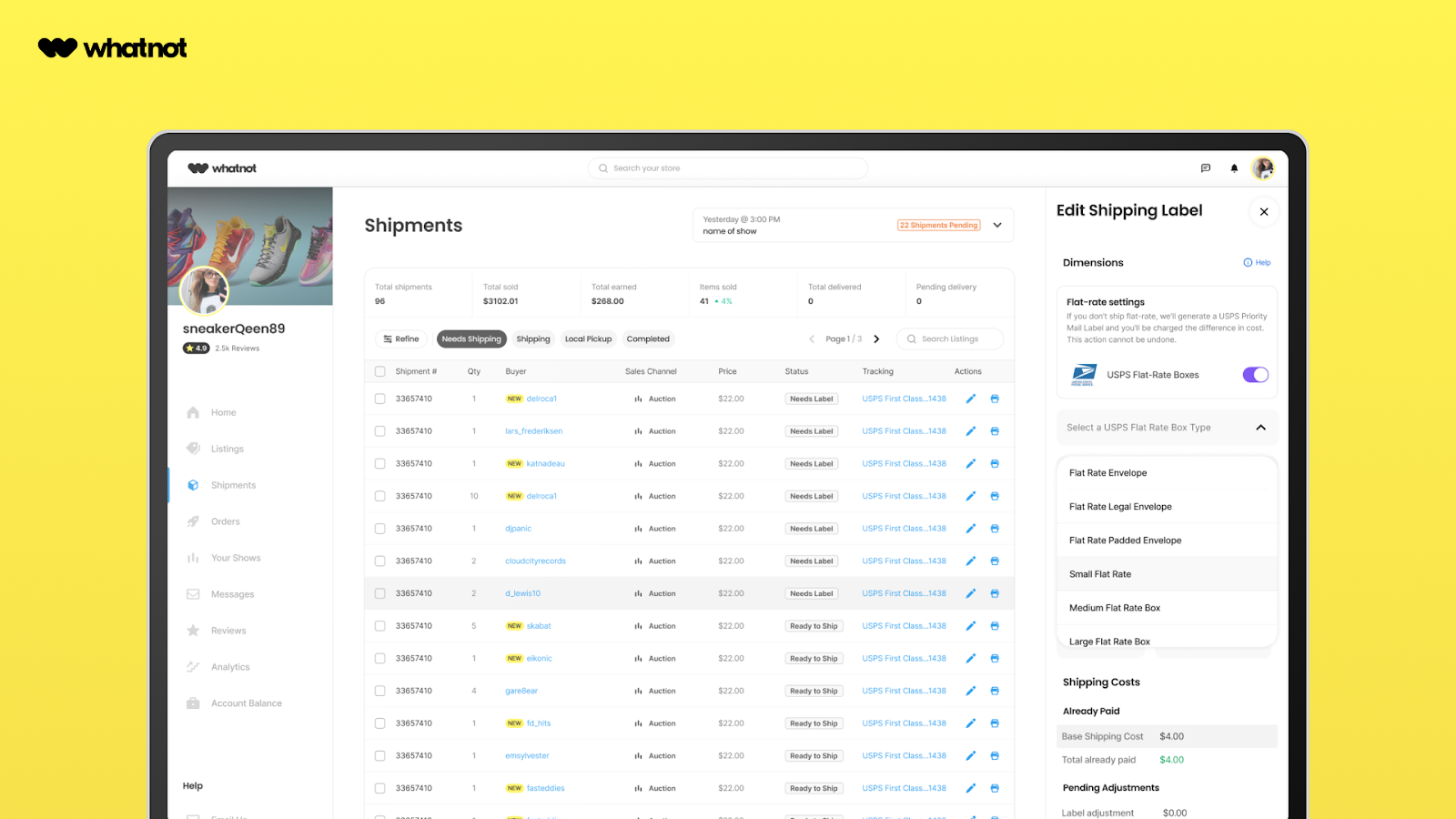 On the right panel that appears, edit the shipment's weight or dimensions, or alter from a Flat-Rate Box to standard Priority Mail label as needed. Click "save" to record your changes
If this edit will cause the shipment cost to increase, you will see a pop-up message indicating the cost increase before purchasing the label

This cost increase will be deducted from your earnings for that livestream or from the marketplace order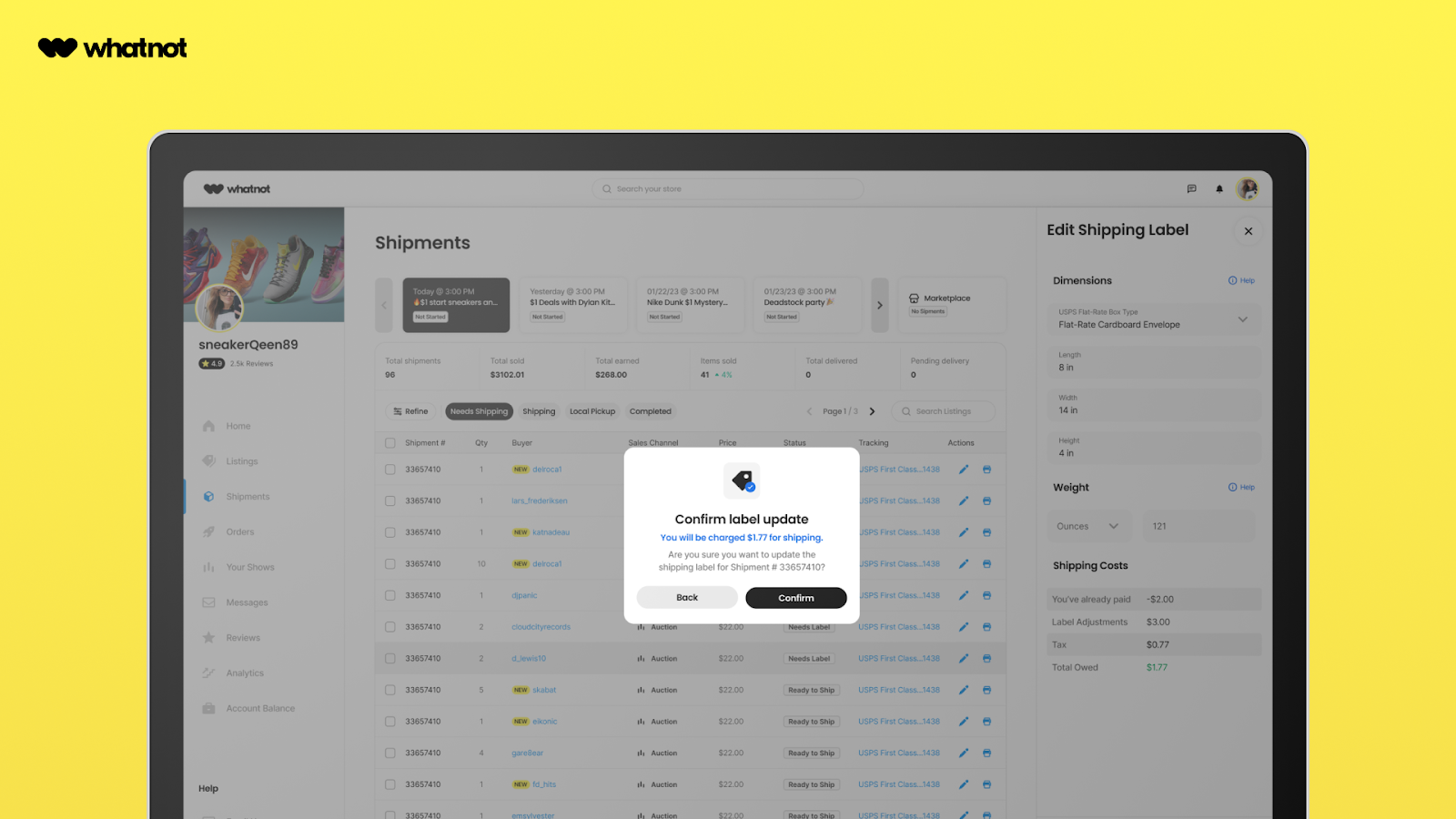 Sellers will only be charged if:
They are increasing package weight from below 1 lb to 1 lb or above
They are increasing a label of any weight that results in a weight over 5 lbs
They change a Flat Rate label to a standard Priority Mail label
Increasing the dimensions of a package to over 1 cubic foot or increasing a package dimension to > 22 inches (References: Ground Advantage & Priority Mail)
Unbundle shipments (and the cost of 2 separate labels is greater than the original shipment)
Sellers will never be charged (unless we identify pattern abuse) for:
Increasing weight between 1 and 15 ozs
Increasing weight between 1 and 5 lbs
Any weights they update when the Flat Rate option is selected
Bundling shipments if the label cost of the bundled shipment is less than the cost of 2 separate labels.
On top of this, all sellers will get 5 free post-show adjustments per week. Only if you make more than 5 adjustments in a week, we'll deduct the incremental cost of the new label from your earnings. Sellers always have unlimited adjustments where they're not charged (increasing between 1 and 15 ozs, between 1 and 5 lbs, updating weights with flat rate labels) and these will not count towards the 5 free adjustments.
If the weight of your package is not accurate, USPS may return the parcel. Sellers that do not accurately input the weight of their shipments may be actioned according to our Trust and Safety guidelines.
If you have any questions, please reach out to sellersupport@whatnot.com.
163
-35
Was this article helpful?
64 out of 163 found this helpful