Buyers are not charged on a per order basis, but charged based on the total weight of their orders, which in some cases may mean an additional order does not increase their shipping cost.
Packages less than 1 lb: These will ship via USPS First Class Package Service at a rate based on weight and distance, ranging from $3.59 to $6.78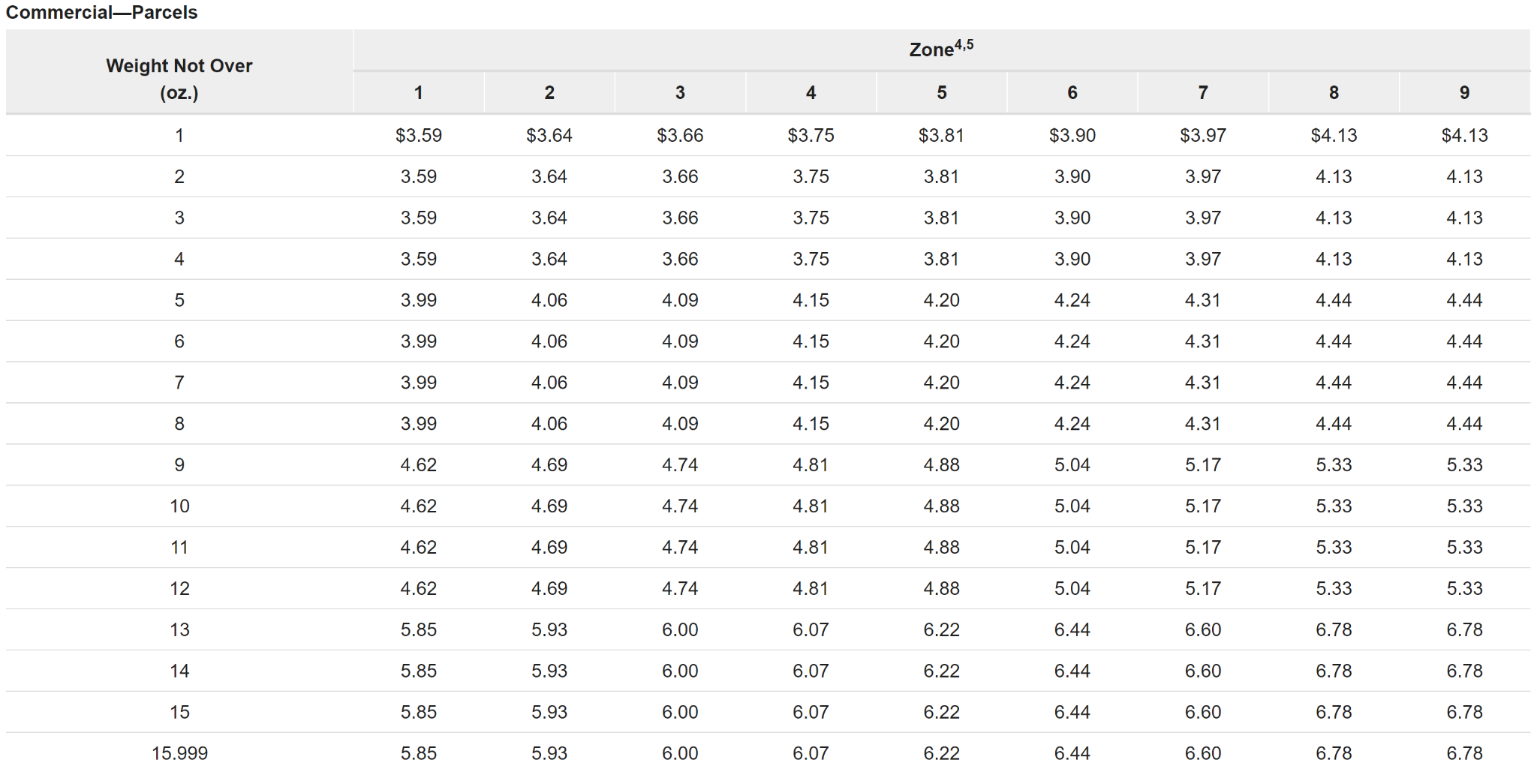 Packages 1 - 5 lbs: These will ship via USPS Priority Mail at a set rate of $8.35 per shipment. Once a buyer's combined orders reach 1 lb, they can continue to purchase items for no additional shipping cost until their combined shipment crosses 5 lbs
Packages 5 - 70 lbs: These will ship via USPS Priority Mail based on weight and distance, starting from $8.91. You can find the full rate card for USPS Priority Mail commercial rates here.
*Note: These shipping prices only apply to LEGOs and Comic books with more categories on the way!
Users in the below zip codes are excluded from reduced pricing and will be charged USPS commercial rates for all packages.

Zones are calculated by distance between the seller and the buyer. You can look up zones for orders by using the USPS zone lookup tool.
USPS pricing is subject to change - as our costs are updated, we may update our pricing. You can find more on the USPS's shipping prices here.
For sellers in Media Mail eligible categories, you will continue to use Media Mail labels when the price is cheaper than standard Priority Mail or Priority Mail Flat Rate labels.
For packages over 1 cubic foot in volume, users will be charged based on the dimensional weight of the package. You can find more details here.
If you have any questions, please reach out to sellersupport@whatnot.com.
24
-2
Was this article helpful?
11 out of 24 found this helpful