Sellers can now use USPS Flat-Rate boxes (small, medium, and large) and envelopes (Legal and Padded) for $8.35 on Priority Mail shipments up to 70 lbs! In order to use USPS Flat-Rate packaging, you will need to opt in to Flat-Rate packaging from your profile settings under 'Shipping' and/or when creating your show. Please follow the below instructions to turn on Flat Rate for your shipments:
*Note: Flat-Rate shipping is not available for market place orders at this time. 
In the Whatnot mobile app, navigate to your profile and hit the hamburger menu in the top right corner, and then tap 'Shipping' from the 'Selling' section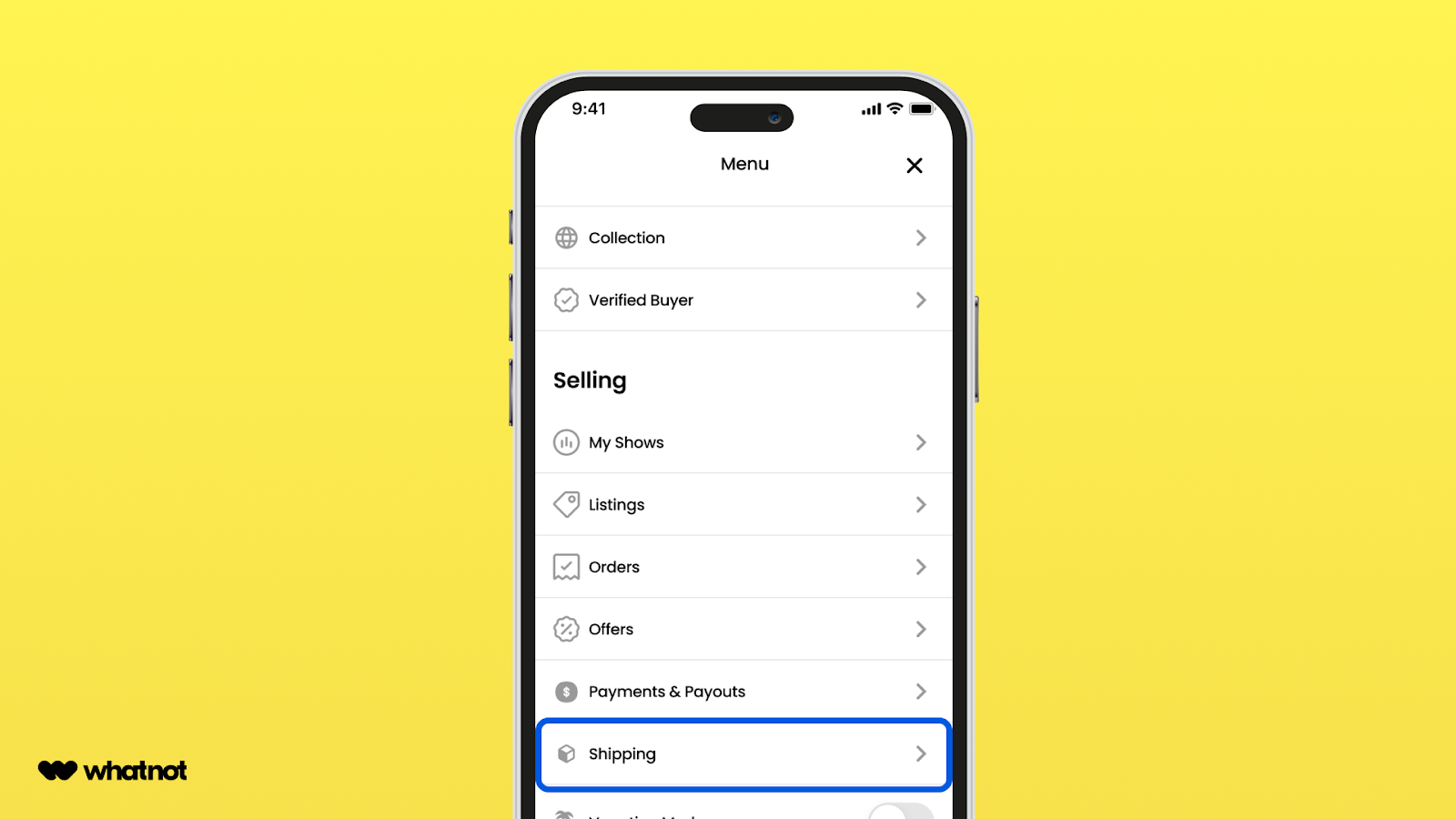 Tap Domestic Shipments from 1 to 5 lbs or Domestic Shipments over 5 lbs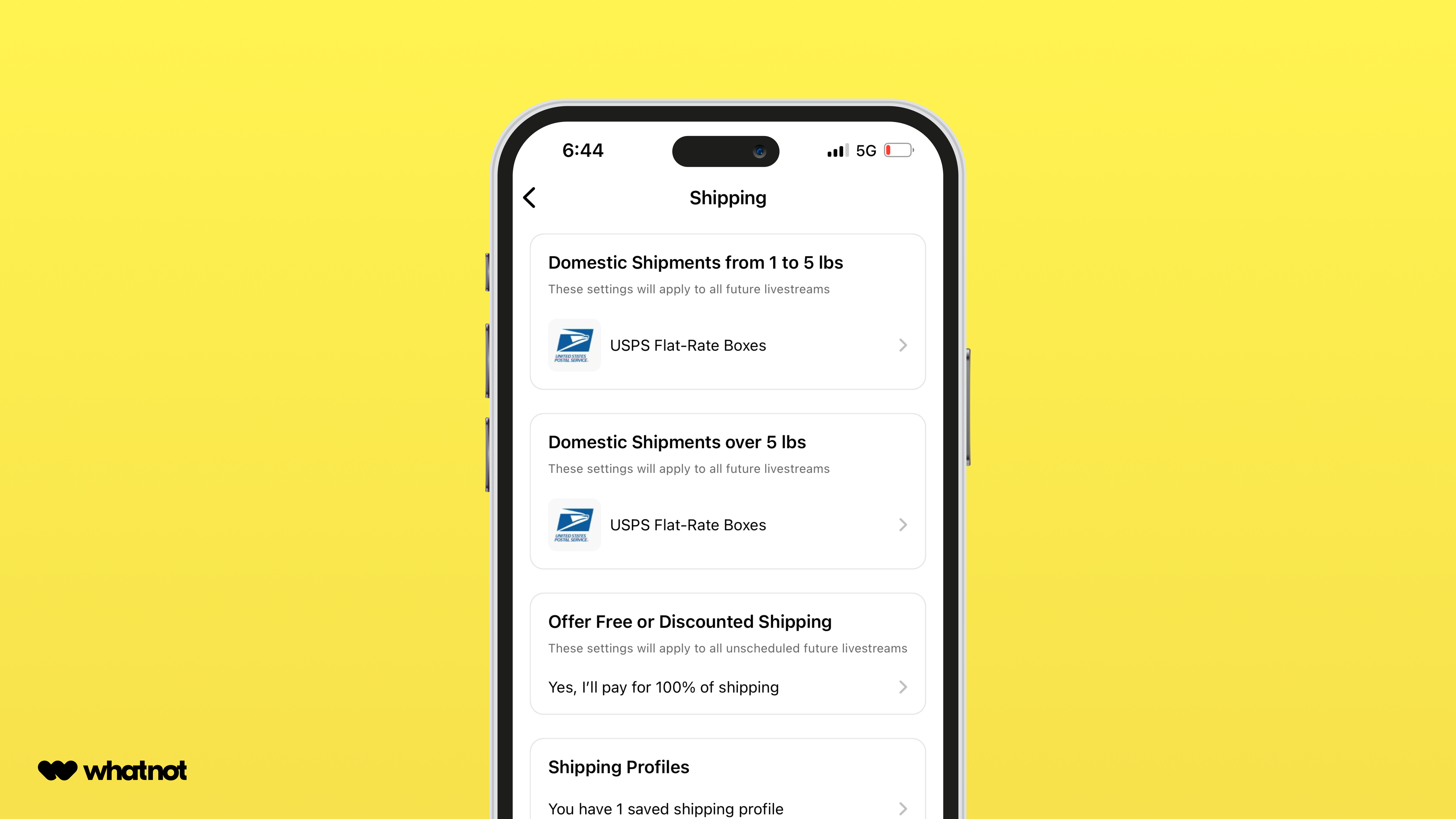 On the 'Domestic Shipments over 5 lbs section, choose between USPS Priority Mail (default setting) or USPS Flat Rate Boxes or USPS Ground Advantage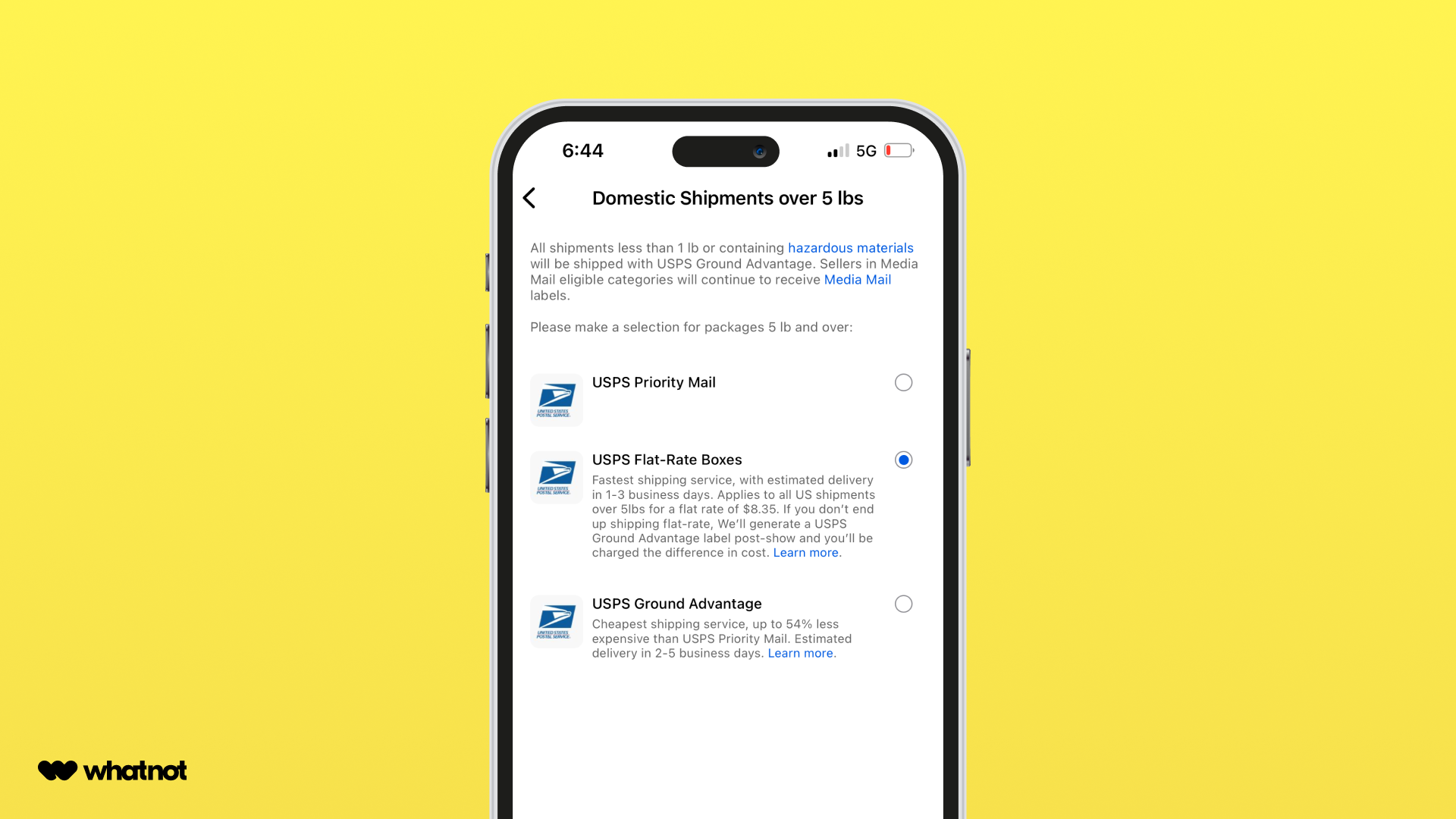 A few very important notes around shipping with Flat-Rate packaging for shipments over 1lb:
If you choose to use Flat-Rate products for shipments over 1lb, your automatic max shipping cost for buyers will be set to $8.35
If you choose to use Flat-Rate packaging and later determine that you need to use non-Flat-Rate packaging, you will be responsible for any additional cost incurred but only for packages over 5 lbs. Packages between 1 - 5 lbs will not incur an additional charge. Please see our FAQ on post-show shipping adjustments here 
The settings you choose here will be the default for all of your future shows. Any existing shows will be set to the settings that were selected when you created those shows.
You are also able to edit the domestic shipping settings within the show scheduler while creating a new show or editing a previously scheduled show. For recurring streams, any changes within a show will be applied to all future instances of that show.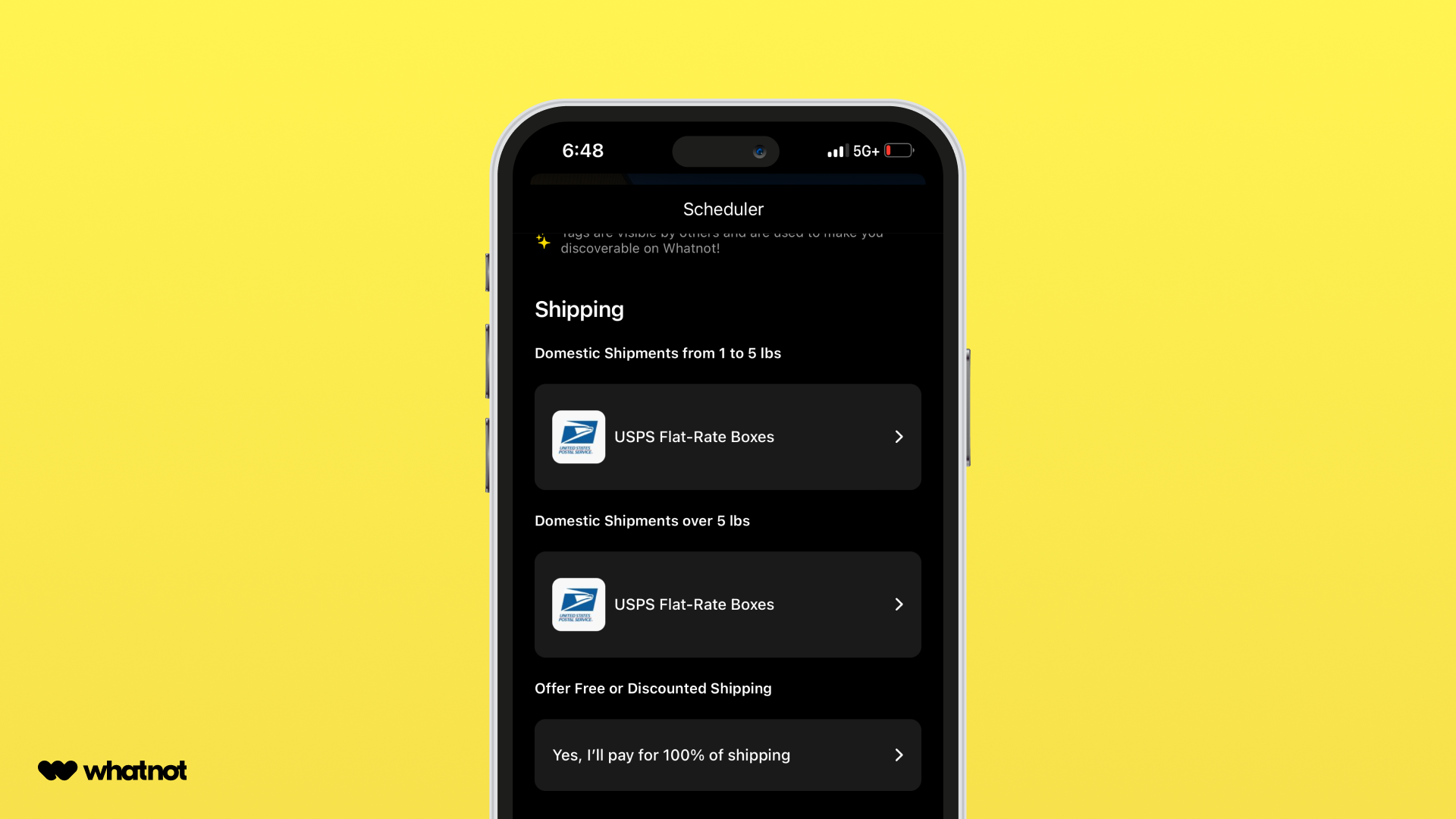 Sellers can get free Flat-Rate envelopes and boxes from their local USPS or online for free. Eligible packaging for Whatnot shipments include: 
Flat Rate Boxes (Small, Medium, and Large) 
Flat Rate Envelopes (Regular, Legal, Padded) 
As a reminder, USPS Ground Advantage shipments are not eligible to be sent in Flat Rate packaging.
If you have any questions, please reach out to sellersupport@whatnot.com.
201
59
Was this article helpful?
130 out of 201 found this helpful