We're excited to announce the release of a new feature in Whatnot called Average Ship Time. Having more visibility into shipping times has been a frequent request from buyers, and we hope this change will help give buyers more visibility while also helping to highlight sellers who ship quickly.
How is it calculated?
Average Ship Time is calculated as the median time between when the order is placed and when the order is scanned by the shipping carrier (excluding weekends), looking back at the last 30 days of orders for sellers with at least five orders during that period.
When does the Average Ship Time update for a Seller?
The Average Ship Time is a rolling 30 day average, so the time will update continually based on the shipment data available for the last 30 days.
Where can I find the Average Ship Time?
Average Ship Time can be seen from your seller profile, under your "Followers" and "Following" count and next to your "items sold" count.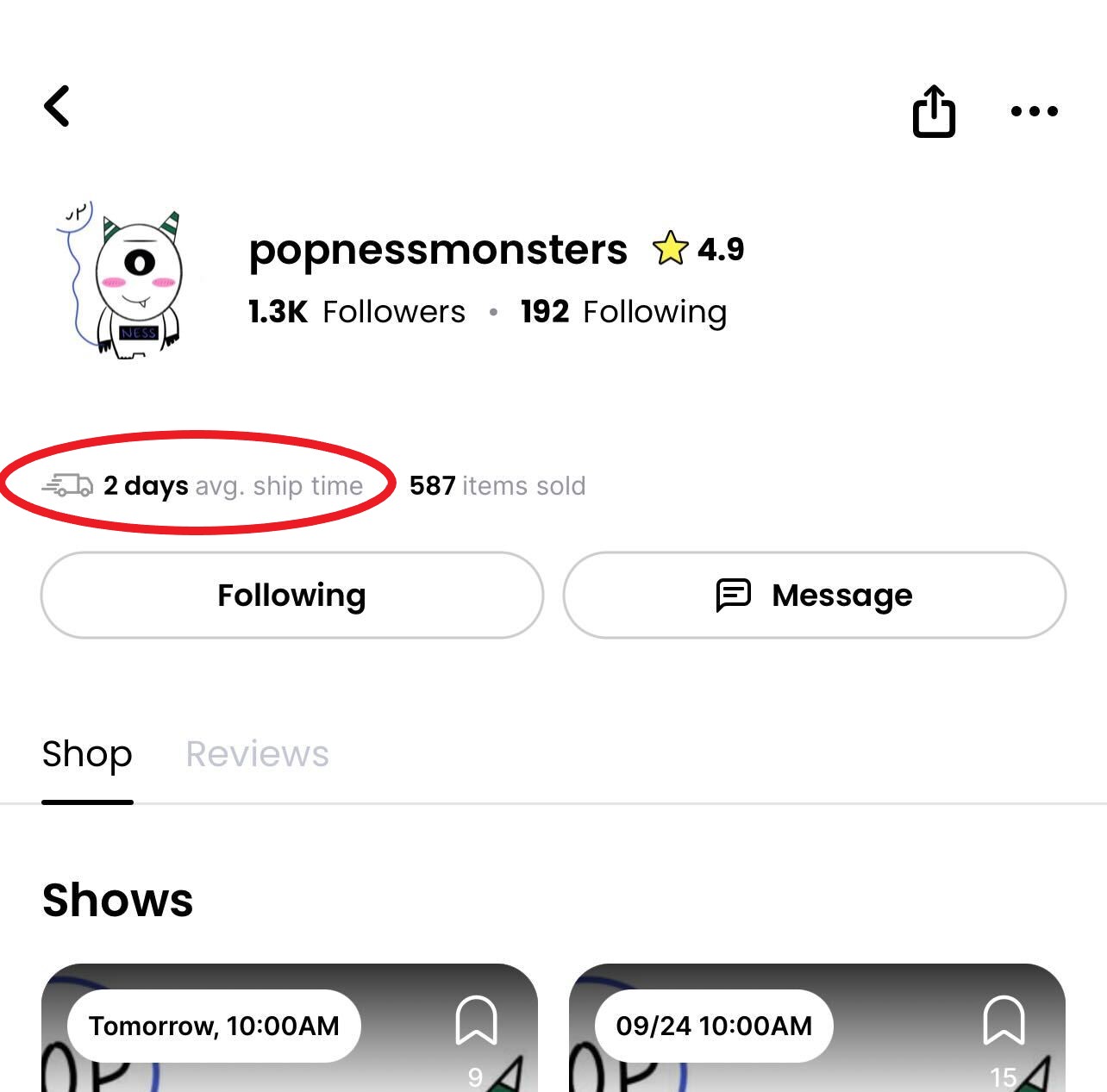 If you have any questions regarding average shipping time, please reach out to us at sellersupport@whatnot.com.
19
13
Was this article helpful?
16 out of 19 found this helpful