If you're a seller on Whatnot, you can sell Buy-it-Now listings on Whatnot's marketplace. These listings will be available for purchase at any time. This is a great way to continue generating sales from the Whatnot community even when you're not going live!
You'll be notified via email when your listing has an offer or has been purchased by a buyer. Once your listing is sold, you are expected to ship out the item within two business days.
How do I start creating marketplace listings?
You can create marketplace listings in several ways, including:
From the mobile app 

Tap the "+" button from either the home page, your profile, or the marketplace tab.

Select "List an Item"


Follow steps

to create a listing, and tap "Publish" when done 

Remember to add high-quality images and try to fill out as much information as possible so more buyers will be interested in your listing
Make sure you have "make active" toggle on so that your listing will be purchasable on the marketplace!


From Seller Hub

Navigate to the Seller Hub from whatnot.com (select "Seller Hub: My Shipments" from menu)

From the "Listings" tab in the Seller Hub, tap "Create Listing" in top right corner

Select "Single Listing" to create listings one-by-one, or "Bulk Import" for Poshmark importer
Follow steps provided and "Publish" when done
Where can buyers find my listings?
Buyers can find your marketplace listings in any of the following places:
The "Shop" tab on your profile
Your live store ("Buy it Now" section) 
The Marketplace tab
Search
How do I know when one of my items has been sold?
You'll get an email when a buyer purchases or makes an offer on your marketplace listing. You can also see what items have sold through the Seller Hub and by checking the "Orders" tab from the menu in your mobile app.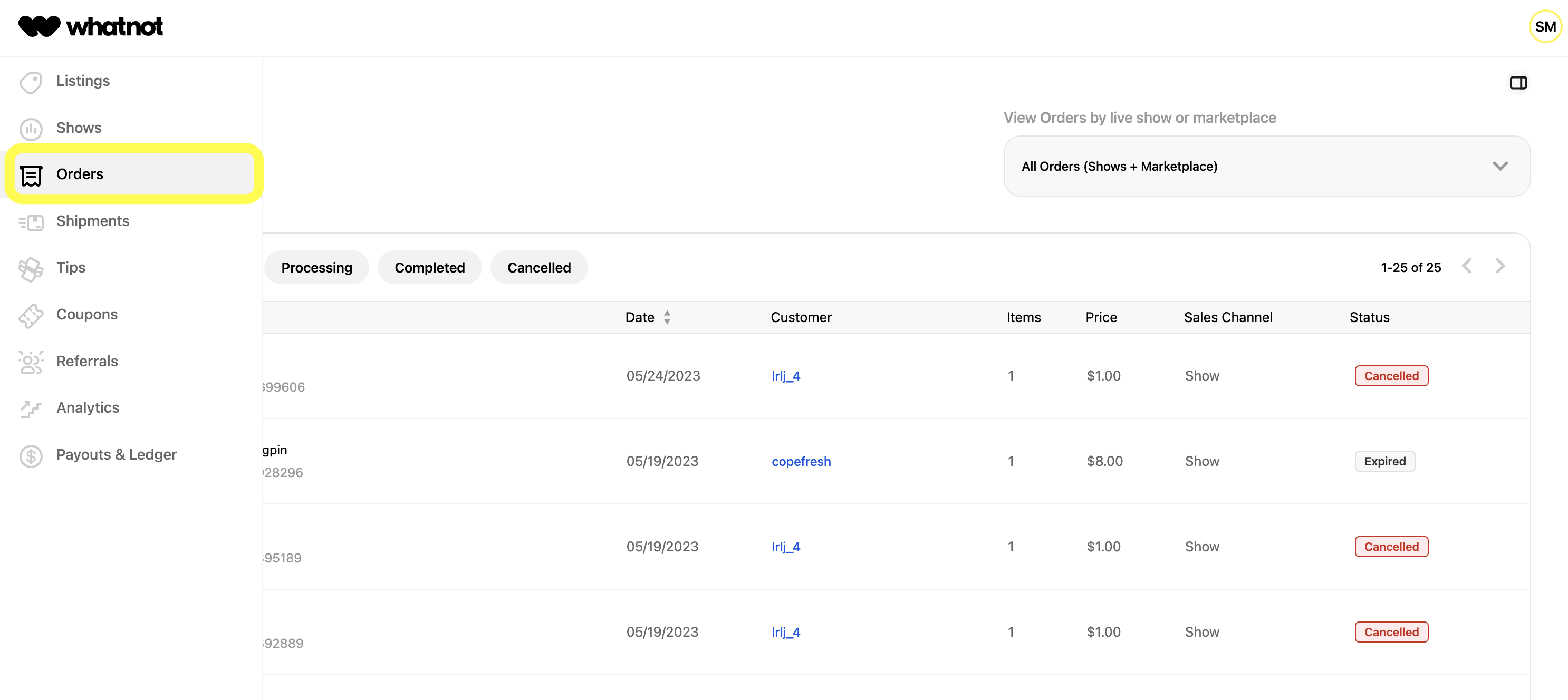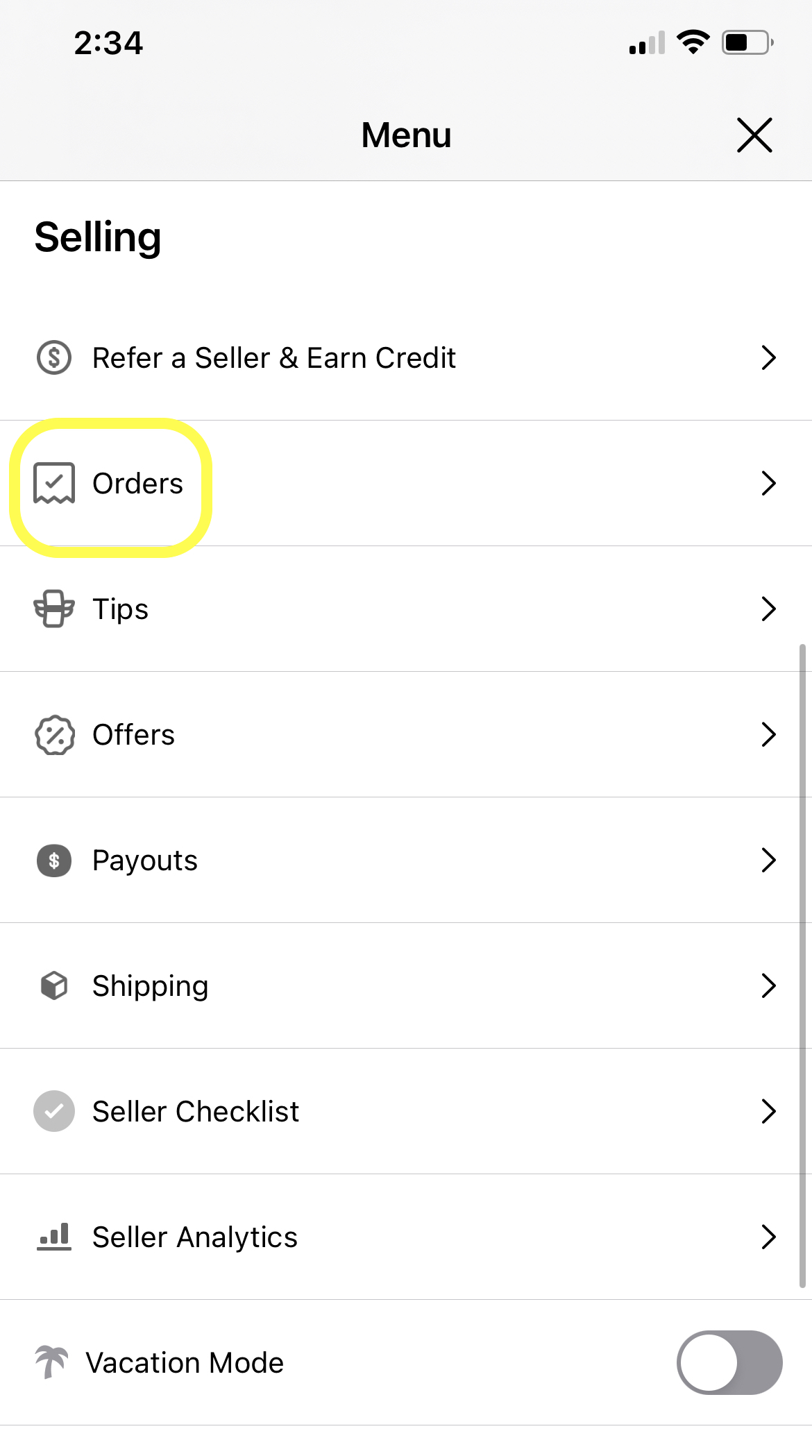 How do I ship?
Generate your shipping label from the Whatnot Seller Hub. 
Print your label. 
Follow our

Packaging Guidelines.

Drop the order off at USPS or

schedule

a free pickup online.
When an item sells on the marketplace, you'll be expected to drop it off as a USPS location within two business days.
Can I sell these items in a live show too?
Yes! You can feature any marketplace items in your Live Store, and even pin these BIN listings during your live. 
To add marketplace listings to your live show, create a listing from that live show, and the tap "From Shop." You'll then be able to select which marketplace listings you also want to have available in your live store.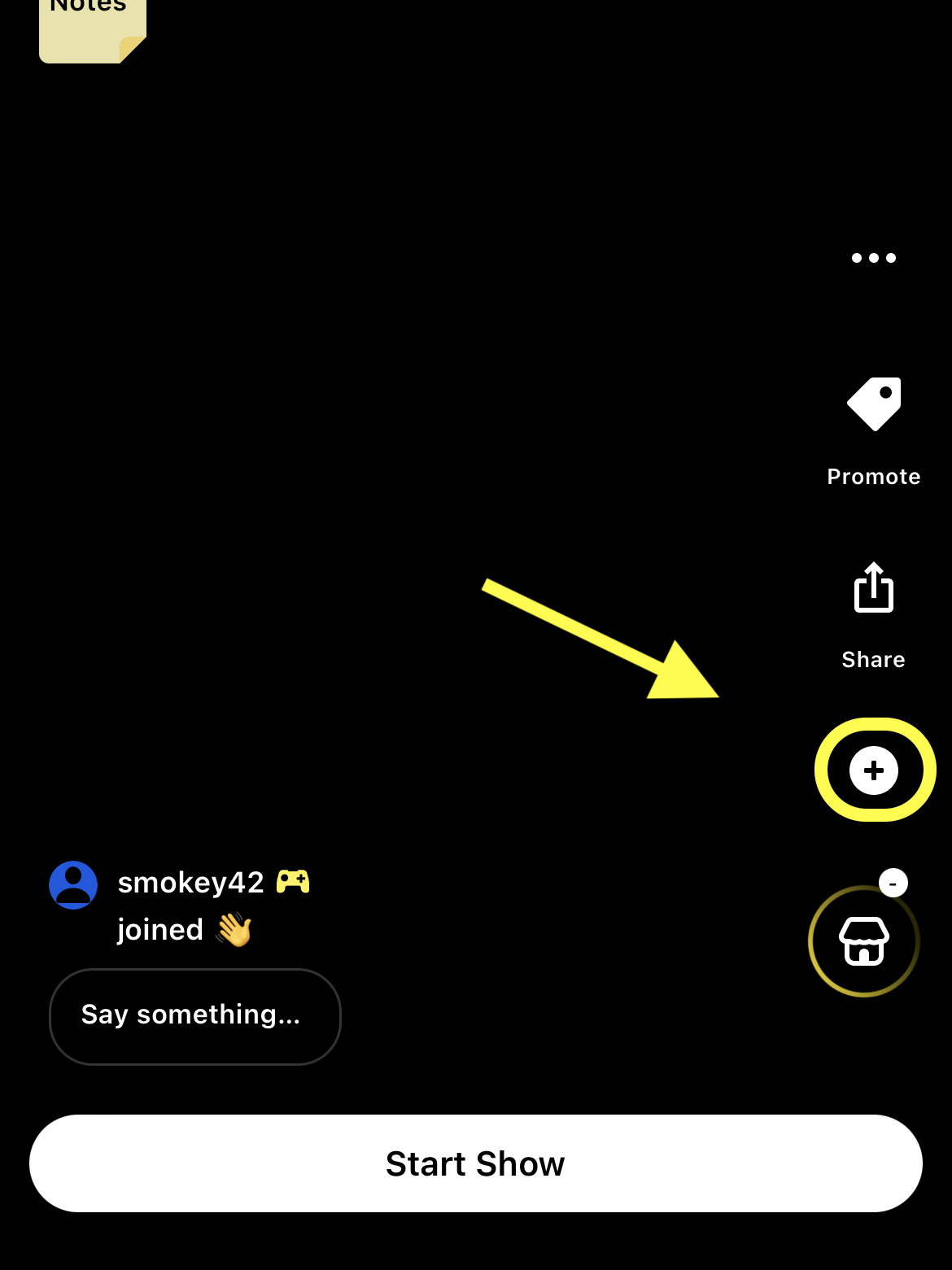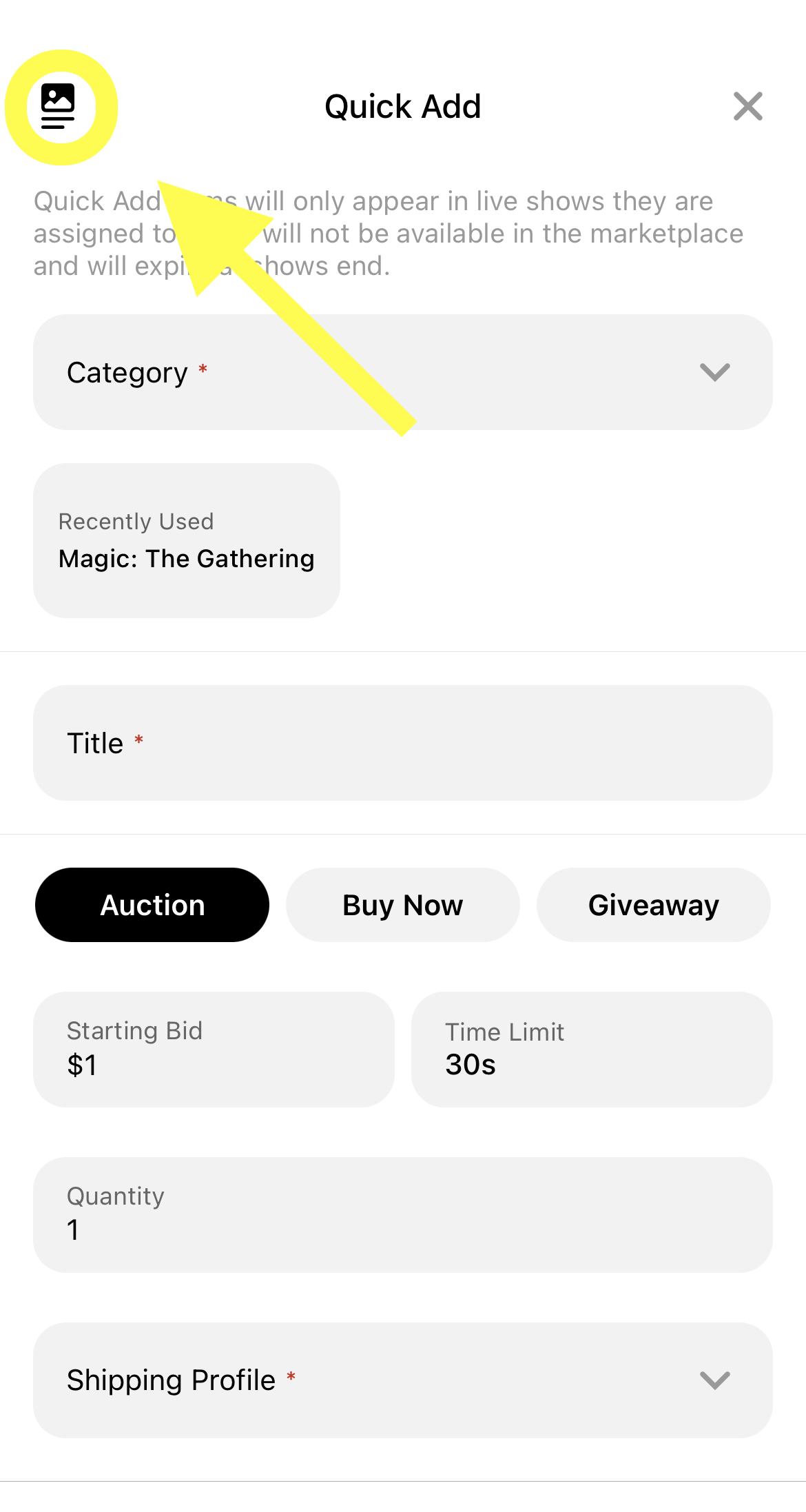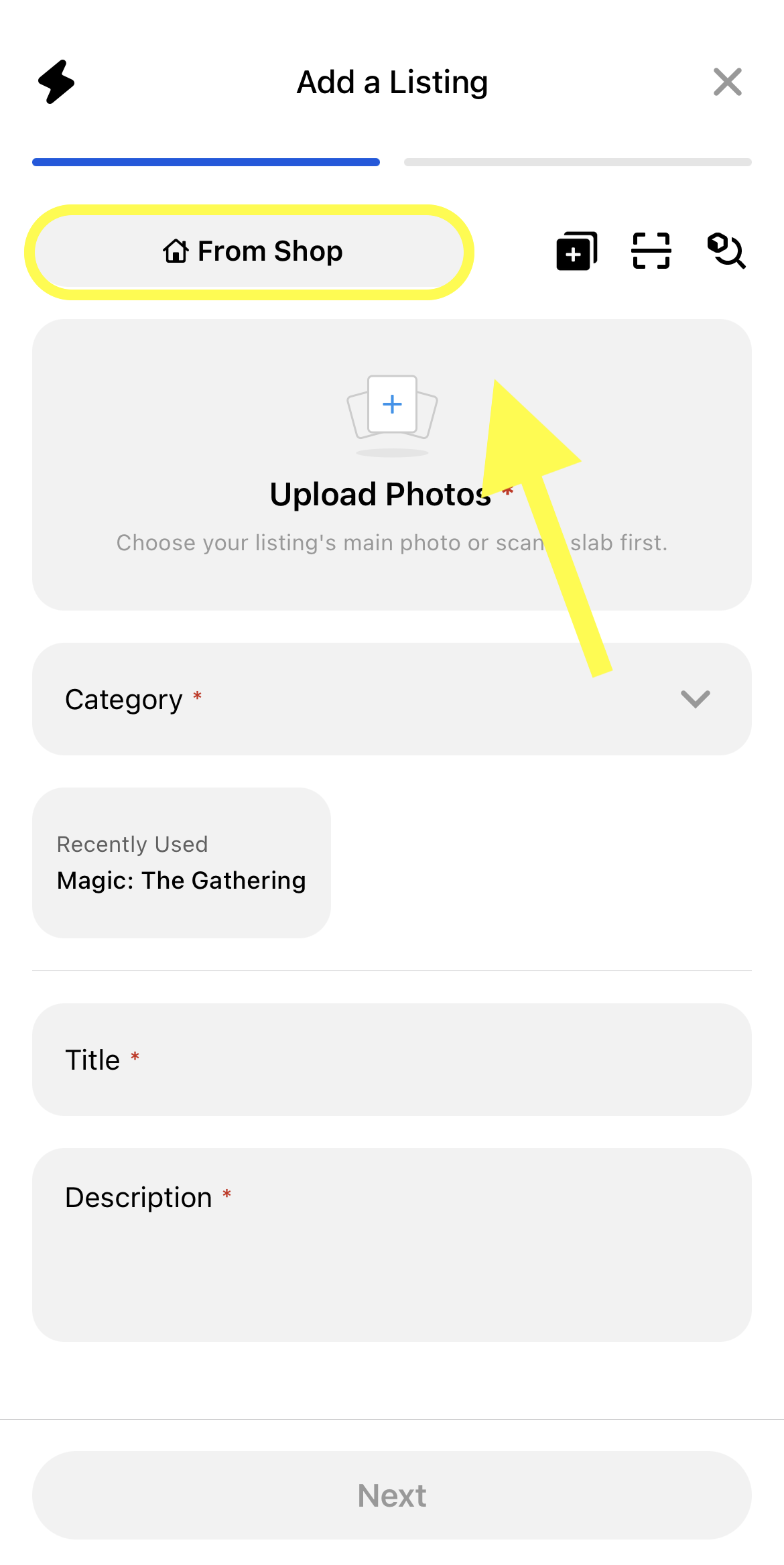 Note: a listing can be available on both your live store and on the marketplace! If that listing sells in either of those locations, it will be automatically removed from the other. If a buyer purchases a listing with a quantity >1, then the remaining quantity will decrement automatically.
How do I know if an existing listing is available on the marketplace now?
The easiest way to see where a listing is currently available on the "Listings" view of the Seller Hub. The "Available in" column indicates whether your listing is available in the marketplace (shop icon) and/or in a live show (live icon). 

To edit where a listing is available, select that listing so that information appears on the right panel of the Seller Hub. From there, you can select if you want to add or remove the listings to the marketplace, and/or assign or unassign from shows.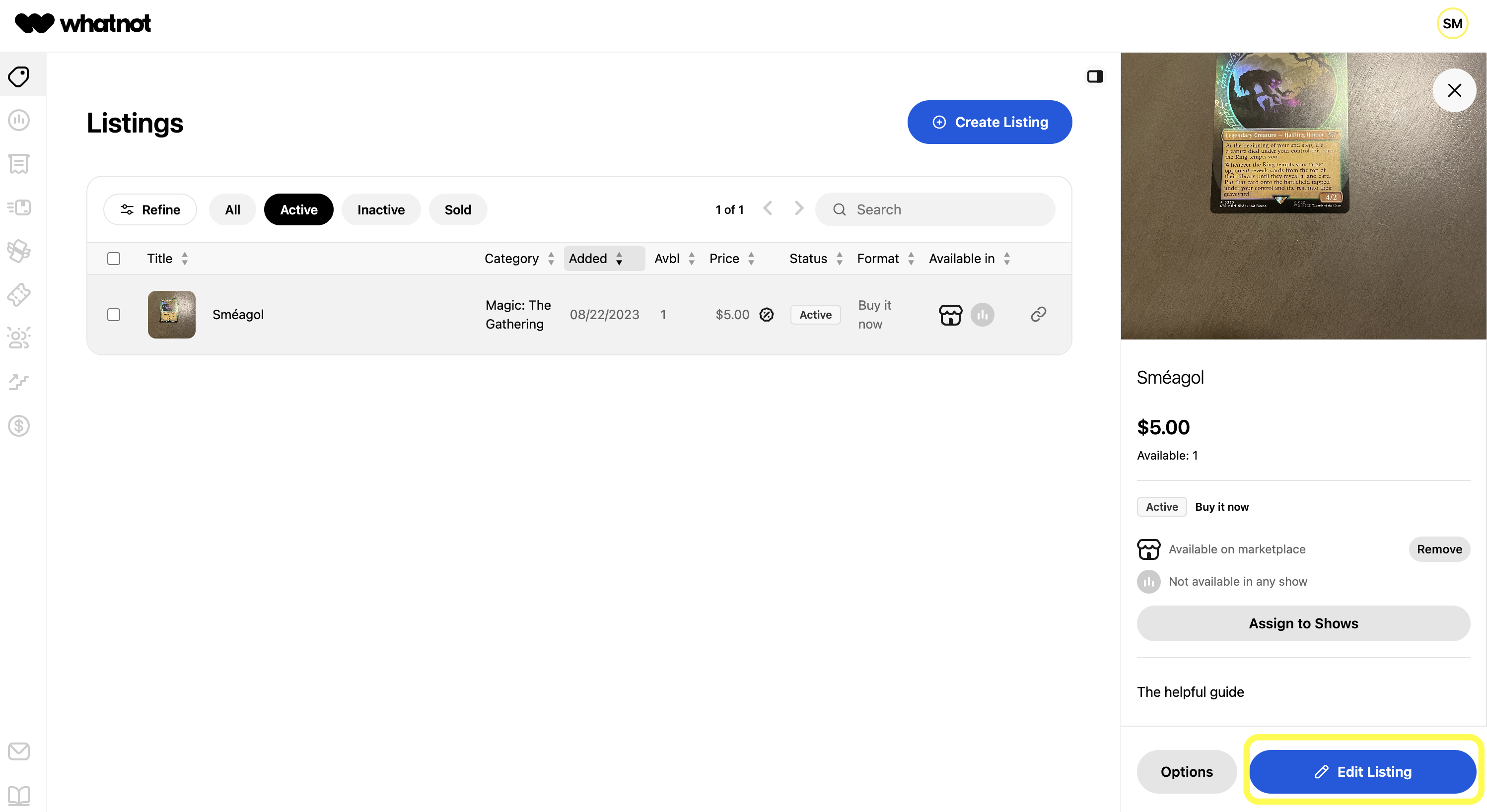 If I create a BIN listing from a live show, will that listing be available for purchase on the marketplace?
If you create a BIN listing with an image and description (not Quick Add) from a live show, and the "Make Active" on marketplace toggle is switched to "on," that listing will be available for purchase on the marketplace.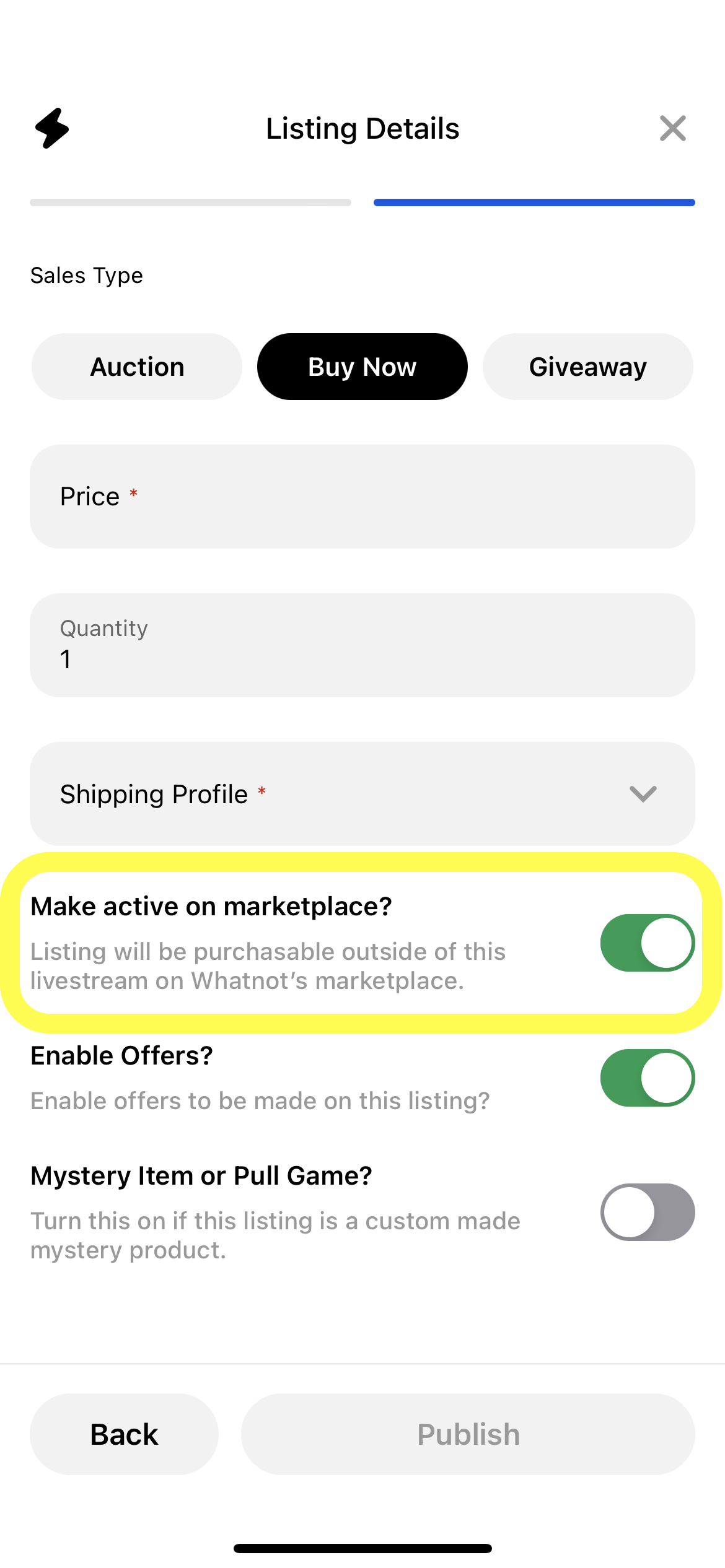 What if I'm traveling and I won't be able to ship out my sold marketplace listing in 2 business days?
Please turn on vacation mode if you'll be away from your inventory and won't be able to ship out your packages on time! To do that, navigate to your profile menu in-app and tap "Vacation Mode" toggle to on (don't forget to turn it off when you're back!).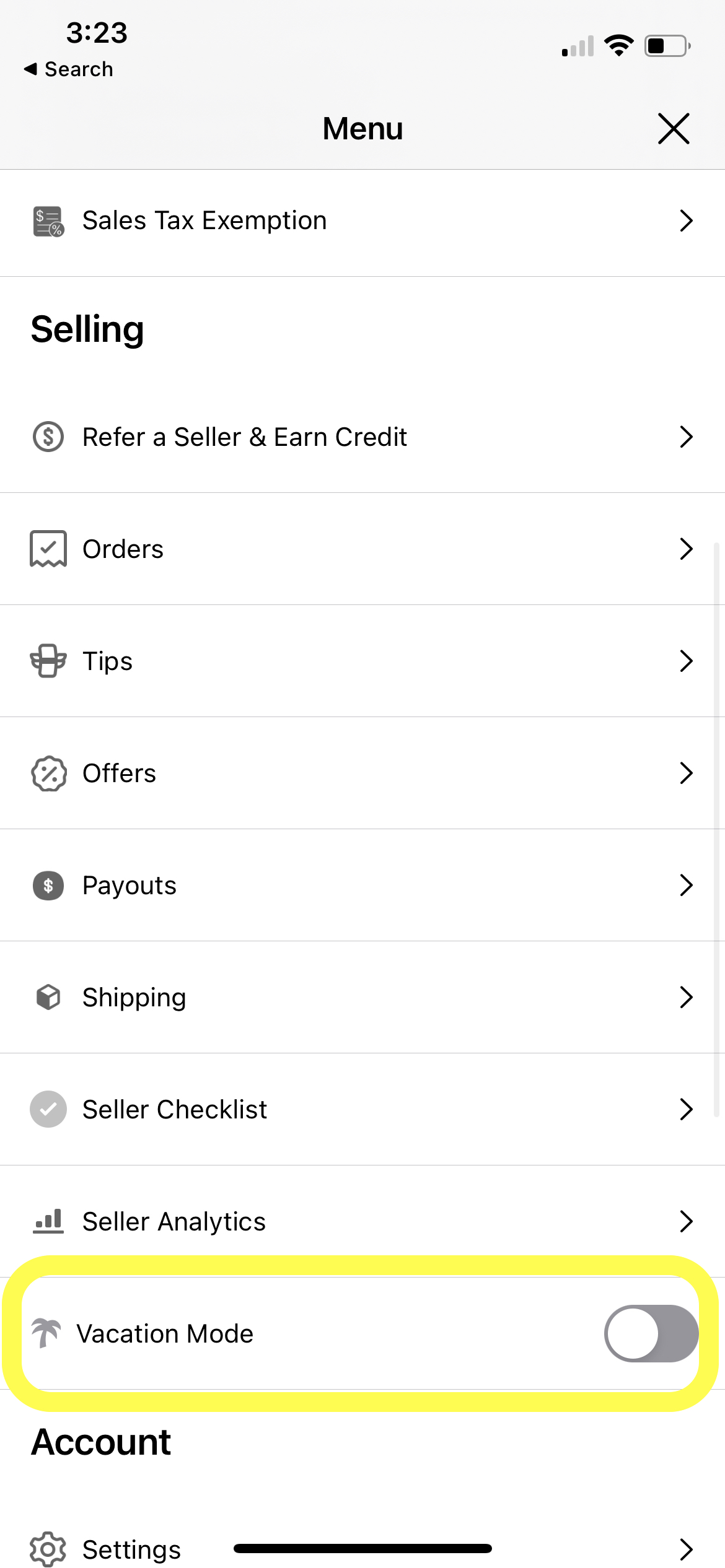 29
19
Was this article helpful?
24 out of 29 found this helpful