What is an offer?
An offer is a discounted price you would like to offer the seller for an item on Whatnot. A seller can choose to accept or reject an offer if they think the price is fair.
How do I place an offer?
For sellers that have enabled offers on their listings, buyers will be able to see a "Make Offer" button on the pinned product view, the live shop, or the listing detail page.
To place an offer on the app, go to the product's listing then click the offer tab and enter the amount you are willing to pay for that product. Buyers will have an "Offers" tab in the live store to see orders they have made offers on during a live show. The offer will automatically expire within 30 days if they are not accepted or rejected.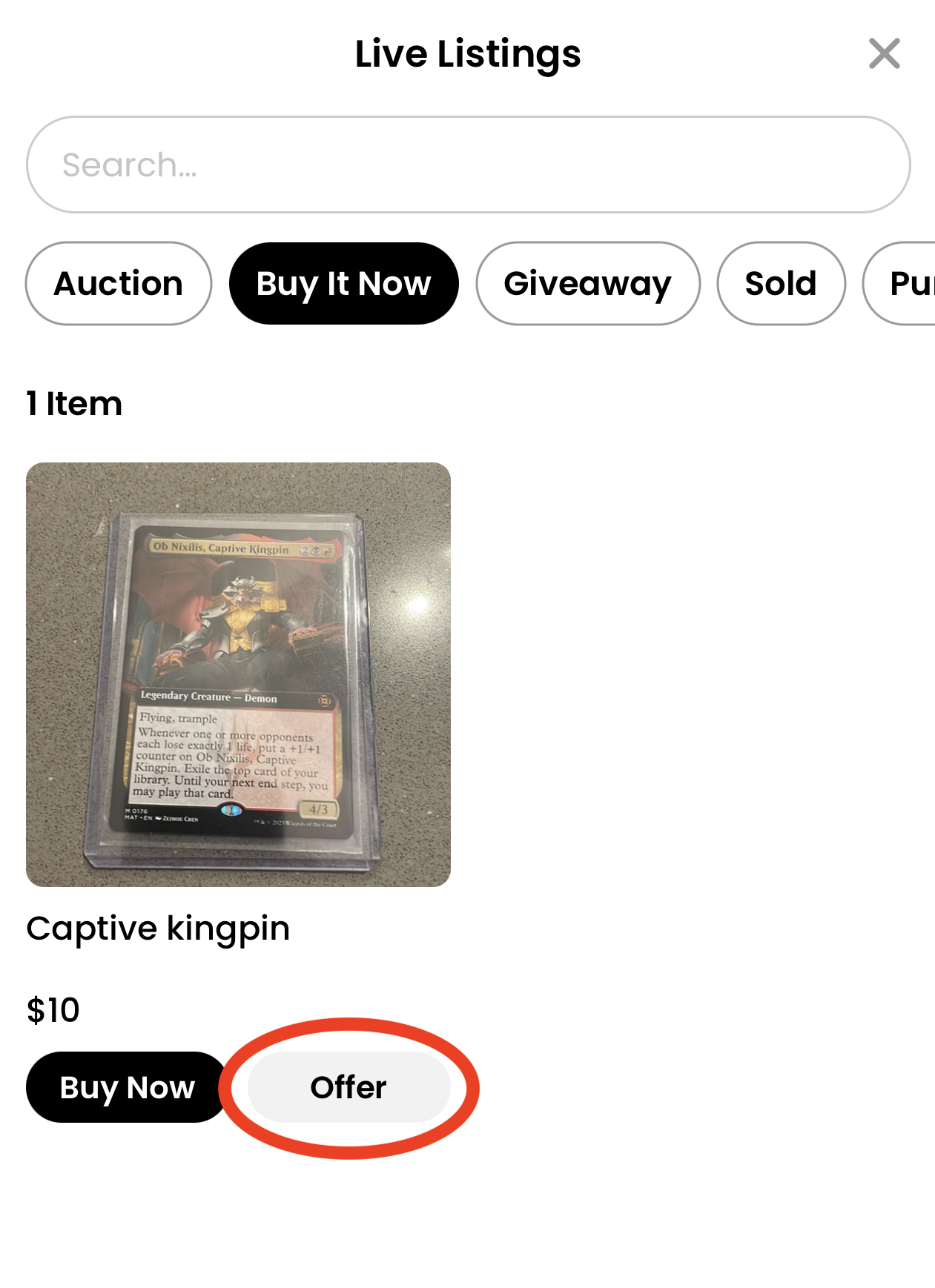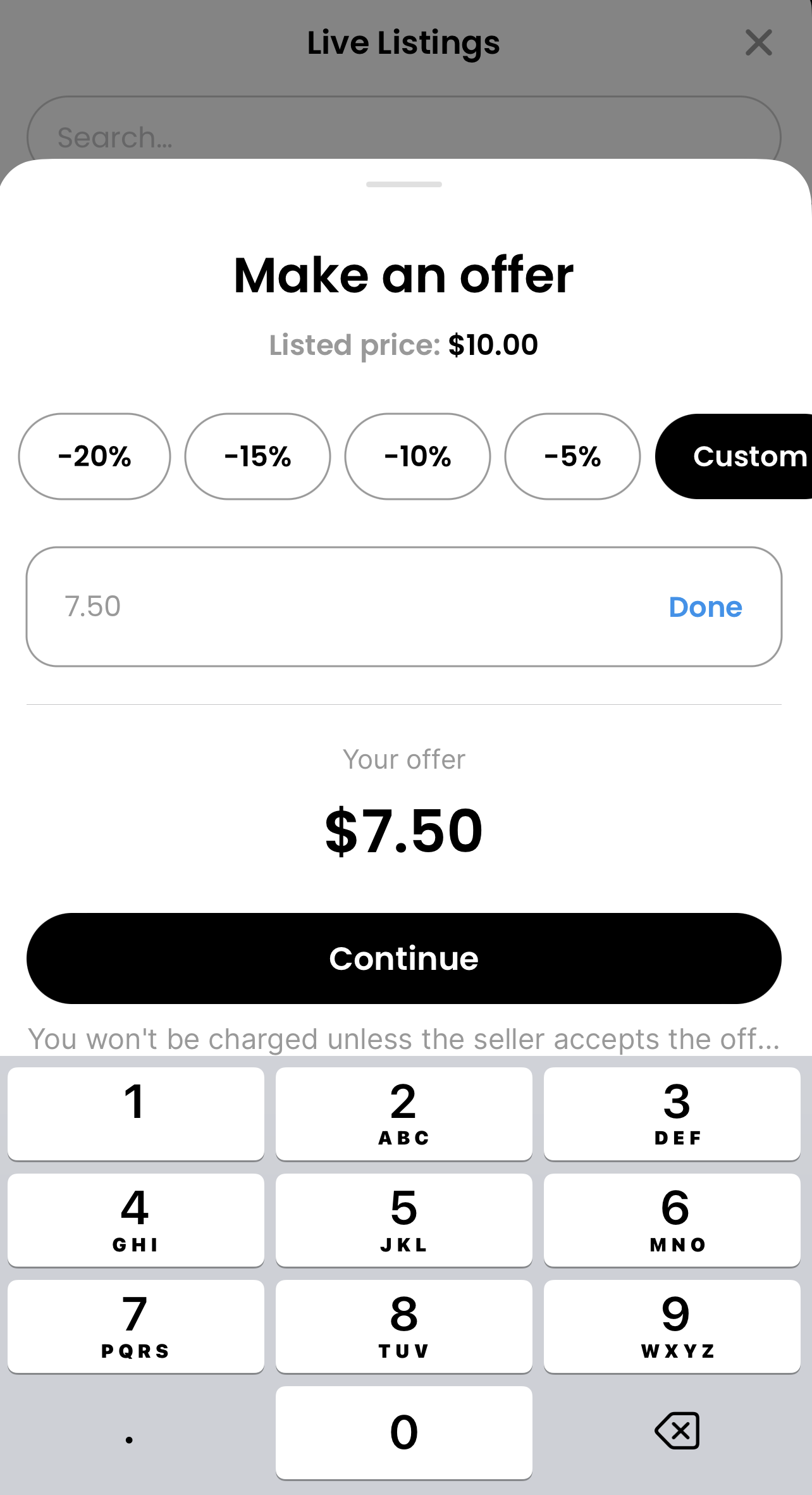 What if I receive a counteroffer?
Sellers can issue counteroffers on the amounts buyers offer on an item. The buyer will receive a notification for this counteroffer or you can view it in your "Offers" tab in live shows. You can then accept or deny the counteroffer!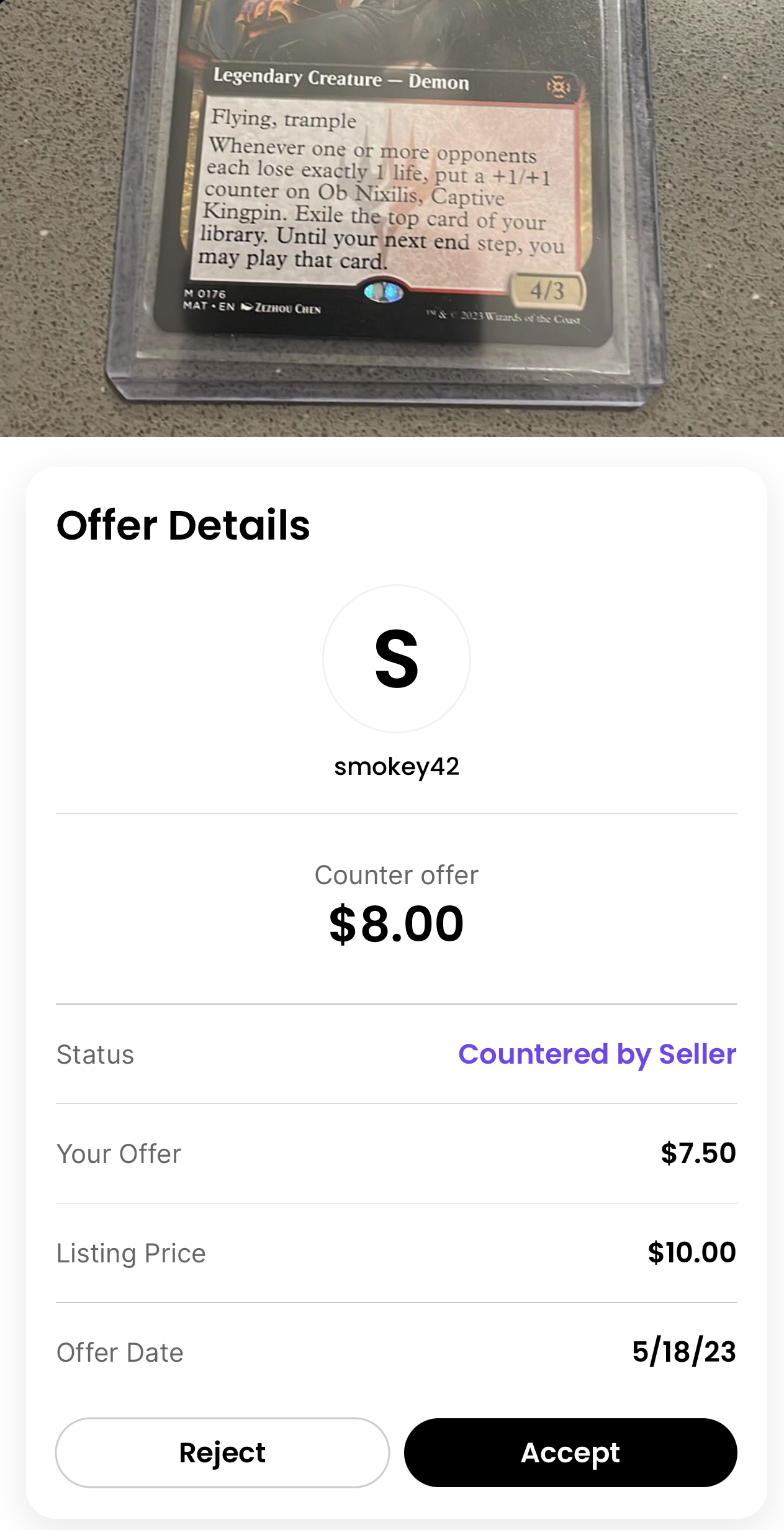 What happens when my offer is accepted?
Once the seller accepts the offer, we will immediately charge the card that was used to place that offer. From there, your offer will process as an order in which you will receive an order confirmation email with a link to track all information about your order.
How do I update or cancel an offer?
Visit your account page in the app and click the offers tab. Inside that tab, you can view all active/inactive offers in which you can update a price or delete an offer.
*Note: This feature is currently only available on Android & iOS devices
118
-18
Was this article helpful?
50 out of 118 found this helpful