Show Notes allow you to communicate key info to buyers in your stream.
These can be used for anything you want your buyers to know about you or your stream, including the rules for particular selling formats like a break, special items you're auctioning off, or just some more background info on yourself!
Notes can be edited before and during a show. Viewers will see the icon badged if you make updates while they're watching. Viewers on iOS can also long-press on the note to copy its contents.
Adding a Show Note
Go to your scheduled livestream
Tap the yellow 'Show Notes' sticky note
Type or paste in your note
Tap Post
Buyers will now see the show note on their screen.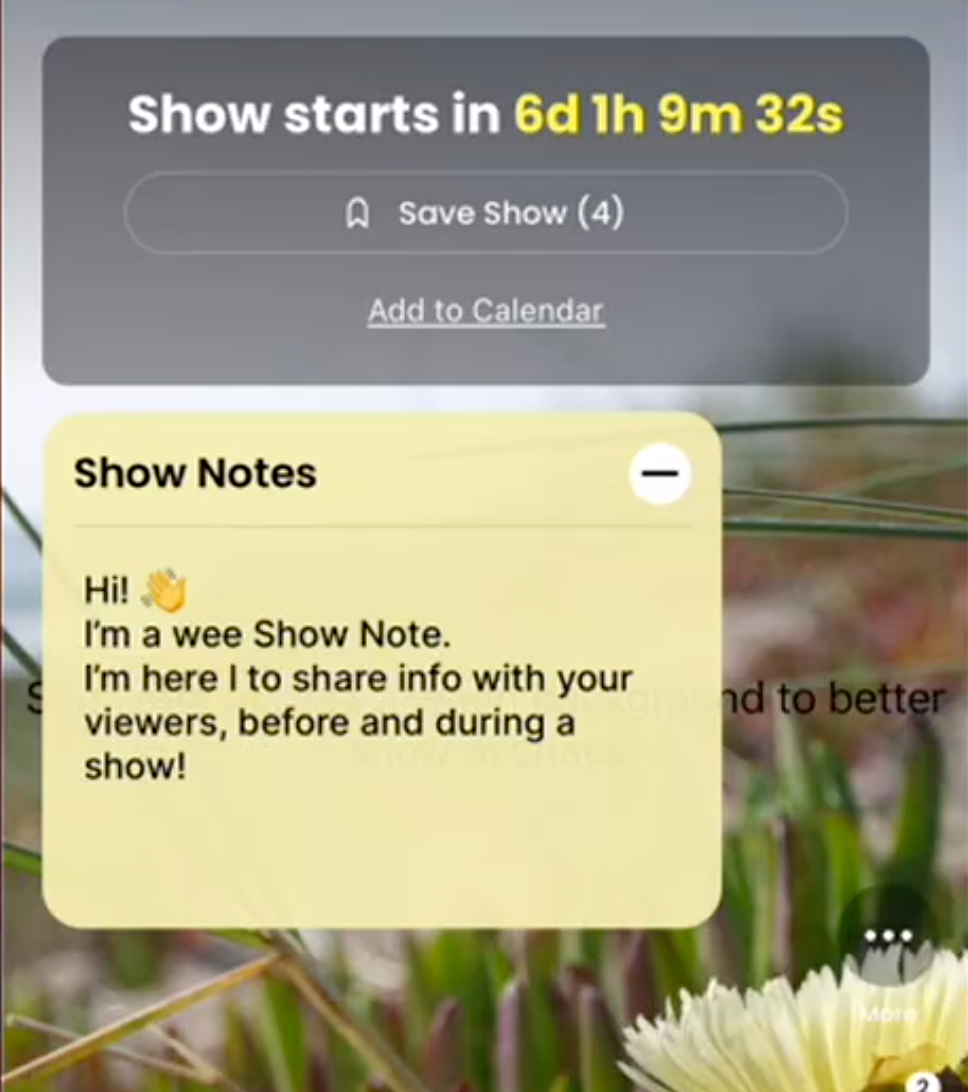 Editing a Show Note
Tap your existing 'Show Note'
Edit the text
Tap Update
Buyers will now see the updated show note.
Removing a Show Note
Tap your existing 'Show Note'
Tap Unpost
The show note will then be removed from the buyer's view.
Content Guidelines
The same Whatnot Community Guidelines that apply to other forms of communication on Whatnot also apply to show notes.
Show notes will be regularly monitored, so please make sure that the content you post does not violate Whatnot's Community Guidelines.
65
-21
Was this article helpful?
22 out of 65 found this helpful