Sellers have the ability to cancel a sale if an unforeseen circumstance arises shortly after a sale is made (e.g., your item is damaged). Your account will be subject to corrective action in accordance with our What Actions We Take guidelines if you initiate a high volume of cancellations.
Accepting a cancellation request that was submitted by a buyer does not count against a seller. For steps on how to accept or deny a buyers cancellation request, see Accepting or Denying a Cancellation Request
Cancel a Sale
Open the Whatnot app on your mobile device.

Click the Profile icon on the bottom right of the homepage.
Click the Menu two-line icon on the top right of the screen. 
Scroll down to the Seller section and select Orders.

Select the specific order that you would like to cancel. 

Scroll down and click Cancel Order.
Confirm your selection.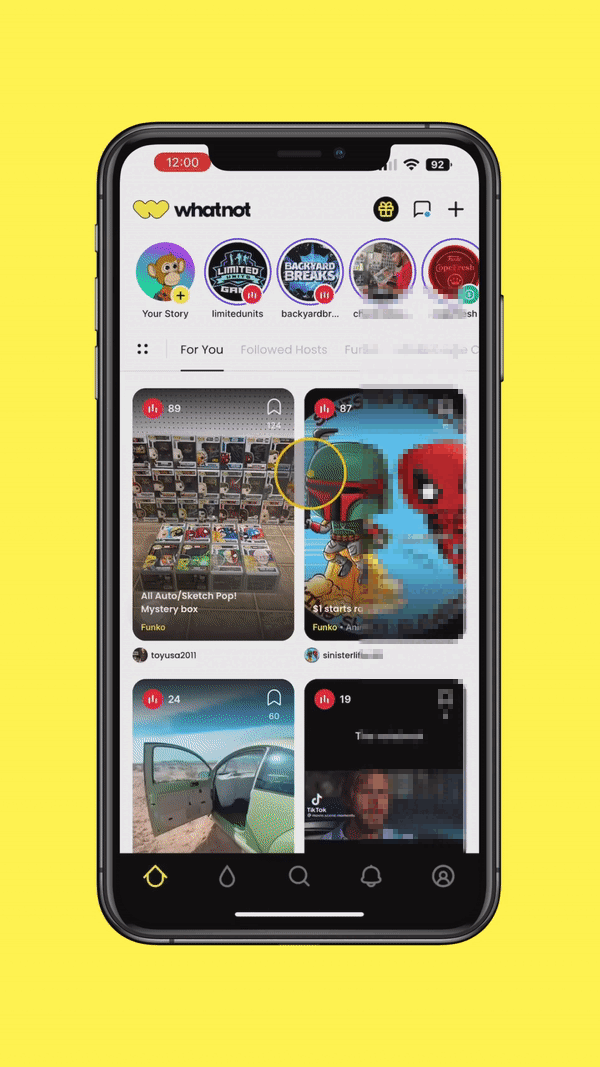 Please click here to contact our Seller Support team if you have any questions. 
99
-31
Was this article helpful?
34 out of 99 found this helpful